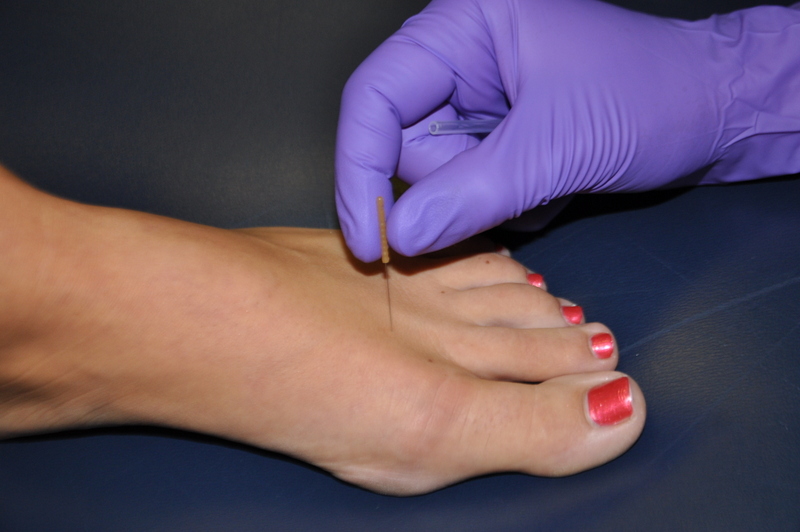 Dry Needling / Trigger Point Therapy
Our podiatrists have undergone further training in myofascial trigger point therapy and may be able to assist in improving pain and function through use of this modality.
Trigger points are irritable areas of muscle tissue that can cause pain and muscle dysfunction.  The Northern foot clinic podiatrists have been using this technique for several years to assist many people deactivate irritable trigger points. Deactivation of trigger points commonly involves the use of very fine acupuncture needles and most people report they are unable to feel the needle; however manual techniques/cold laser may be used as an alternative in some situations. Some of the conditions that have responded well include heel pain, shin splints, calf pain/tightness, foot pain, foot and leg cramps.